Hello DIMO Community!
August has flown by and there are big accomplishments to recap as well as some exciting developments to look forward to.
📦 Shipping Picks Up: We're back to shipping DIMO devices! Inventory is now coming in steadily and DIMO devices are shipping out to users.
🚗🚙🚘 Fleet Tab: We shipped a new feature in the mobile app that provides a comprehensive view across vehicles, whether you have 2 cars or 20.
🛣 Roadmap & Future Milestones: We've overhauled the public roadmap and will continue to keep this regularly updated. Check out the Roadmap AMA happening later today.
— The DIMO Core Team
📊 Telematics
Monthly recap of DIMO Network growth with a focus on stats and data from the project
At DIMO, we take pride in building a connectivity platform that works for (almost) any car today, and we will relentlessly pursue that ambitious goal. In the meantime, we just crossed over 400 unique models connected to DIMO across 27 unique manufacturers.
If we want to maximize the use of vehicle data in ways that serve all drivers, we have our work cut out for us to standardize it across all these makes and models
In addition to the growing list of Makes and Models, we're seeing the growth of connected users, particularly amongst AutoPi users. In the last two months, the number of individual users who have paired an AutoPi has grown by over 120%.
📱Product News
Product announcements and news with a focus on shipping
August has seen a slew of bug fixes and improvements and at lease one major feature release: the Fleet Tab.
Never before has there been a mobile app that allows you to store telematics data, log important documents, use vehicle controls, and access vehicle applications for multiple cars from different vehicle manufacturers. Welcome to the future.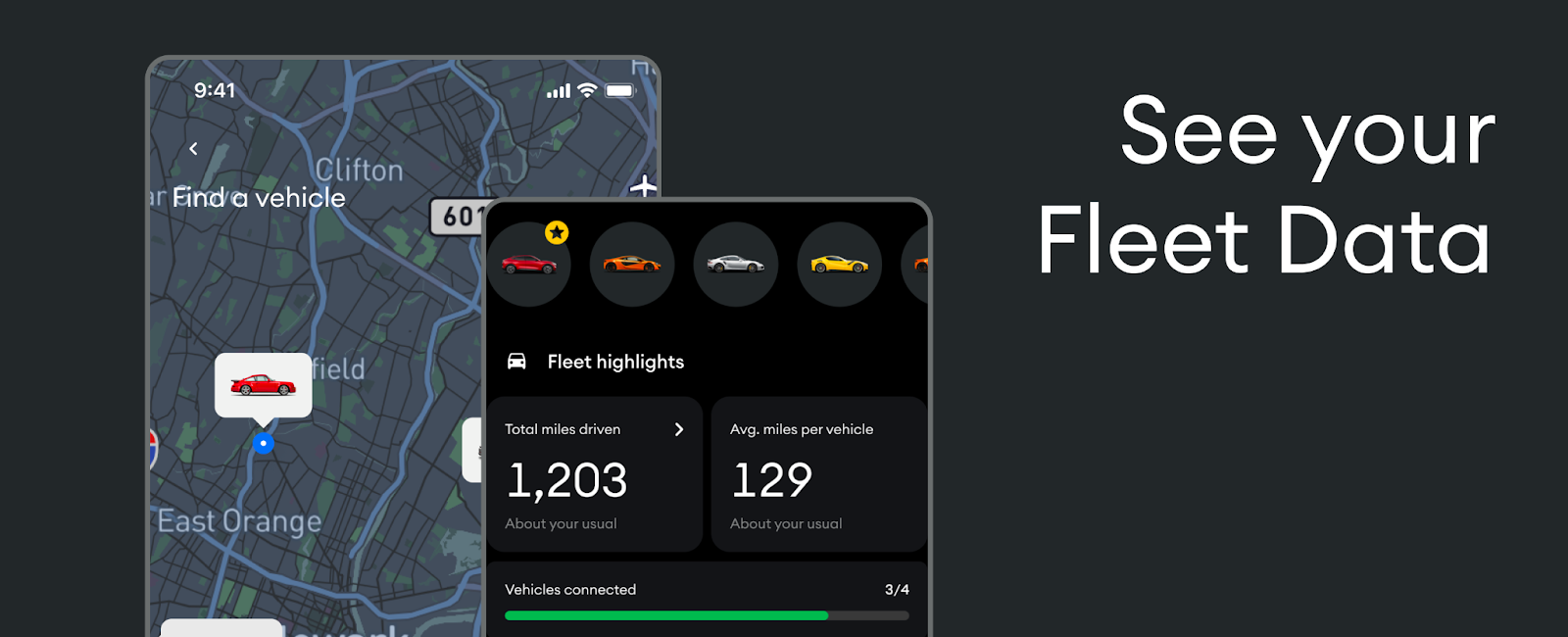 Vehicle Data
Many people connecting their DIMO device have been surprised — and admittedly disappointed — to see they don't get much data on about their car. What the heck?
This is a car-by-car issue. Each car has its own data codes, meaning you need a different dictionary for each car. We're working around the clock to improve this by getting more codes, and we know everyone's experience is going to improve. More details can be found in this blog post.
📦 Shipping DIMO Hardware!
Shipping updates
Just watching discord, the enthusiasm this month has been incredible. As of this newsletter, 244 units have shipped this month. Our plan is to ship 500, and with shipments now leaving twice per week, we think we'll hit that mark, or we'll make up for it in the first few days of September.
All the information you could ask for on Hardware & Shipping is available at that link.
We also have as special section in our Discord Server, #✅get-verified, where you can visit if you'd like to show off your install. Click the picture below to visit.
🚙 Last Ride
Some final thoughts, asks, and musings
Roadmap
The DIMO Roadmap has gotten a makeover. Not a ton has changed, but we've added some new detail and a new framework for how we are approaching building: Seasons. Seasons are a convenient way to organize our thinking and themes as we build, and we hope you'll enjoy it too as you dive in to it.
You can check out the
roadmap updates
or join us today for our
Roadmap AMA
.
Requests
1) ⚙️ If you think you can help us decode DBCs and contribute to the collective knowledge of DIMO,
reply to this email.

2) 🏪 We are planning to re-open the store next month for more device sales.
Keep your eye out for more details.
3) 🧪 We're working on some experiments with companies that can save you money with your vehicle. We're focused on vehicle financing and retail, so if you finance your car or you are thinking of selling your car,
get in touch.
These experiments will turn into apps built on DIMO, save you money, and add to your rewards.
Keep in touch
Follow us on Twitter: https://twitter.com/DIMO_Network
Join us on Discord: https://discord.gg/dimonetwork
Check out our Blog: https://blog.dimo.zone/
Written by: Alex Rawitz
Cofounder
Alex Rawitz has spent 10 years in and around startups in the crypto and IoT world, and is always looking to put these technologies to work making people's lives better. Prior to DIMO, Alex worked with exchanges, defi protocols, and fintechs at Chainalysis. Before that he worked in sales at Servato, an IoT company in the telecom space. He started his career at a startup accelerator, The Idea Village, in New Orleans.