Hello DIMO Community!
The DIMO landscape changes fast. Check out some new sections and data that show you where we are heading together.
💰 Save money with Carousell. One of the first apps building on DIMO, Carousell offers users an incredibly easy way to save money with DIMO data. In some cases, thousands of dollars.
🔌 Data insights. We're starting to find some information within DIMO vehicle data, and we're just at the tip of the iceberg.
📦 Shipping is a bit behind. While shipping continues to increase, there have been a few bugs that led to delays. We still expect to fulfill all preorders by the end of November.
— The DIMO Core Team
🛠 Built on DIMO
DIMO is a place for you to discover new apps and services that can save you money
Introducing Built on DIMO — the place you can find new projects building on DIMO data.
Carousell (https://www.carousell.autos/) Carousell is a vehicle concierge that uses your DIMO data to help you save. Start with a Vehicle Genius Report on your car to find out if holding, refinancing, or selling would be most economical. If you're planning to sell your car or buy a new one, a Carousell expert can help. Some DIMO users have saved more than +$7,000 each by using Carousell to find the best price for their car or a path to refinancing. Book a free consultation for a limited time.
📊 Telematics
Monthly recap of DIMO Network growth with a focus on stats and data from the project
We like milestones, and we reached another one! 3,000 cars have officially connected to DIMO.
So what are we seeing across those vehicles? We're beginning to explore. One interesting chart shows how much more volatile fuel is for gas cars vs. EVs. With EV drivers often charging at home, their average fuel level is much higher. They also don't have to hedge their behavior as much with the rise and fall of commodities.
📦 Shipping DIMO Hardware
Shipping updates
This September we will more than double the shipping output from the month before. This puts us a little behind our goal, but still leaves us in good position to ramp up since inventory is not the limiting factor. We had a software bug to fix this month which caused minor delays, but with the patch out, we can keep speeding up. We expect all pre-orders to be fulfilled by end of November.

>>> Additional information about Hardware & Shipping is always here.
📱 Product News
Product announcements and news with a focus on shipping
We've focused mainly on quality of life improvements in the app this month. This means bug fixes, feature enhancements, and reducing friction. Keep a look out for the next update when you'll see some the car keys — a gateway to some more features in DIMO.
🚙 Last Ride
Some final thoughts, asks, and musings
Shop Reopening — Part 1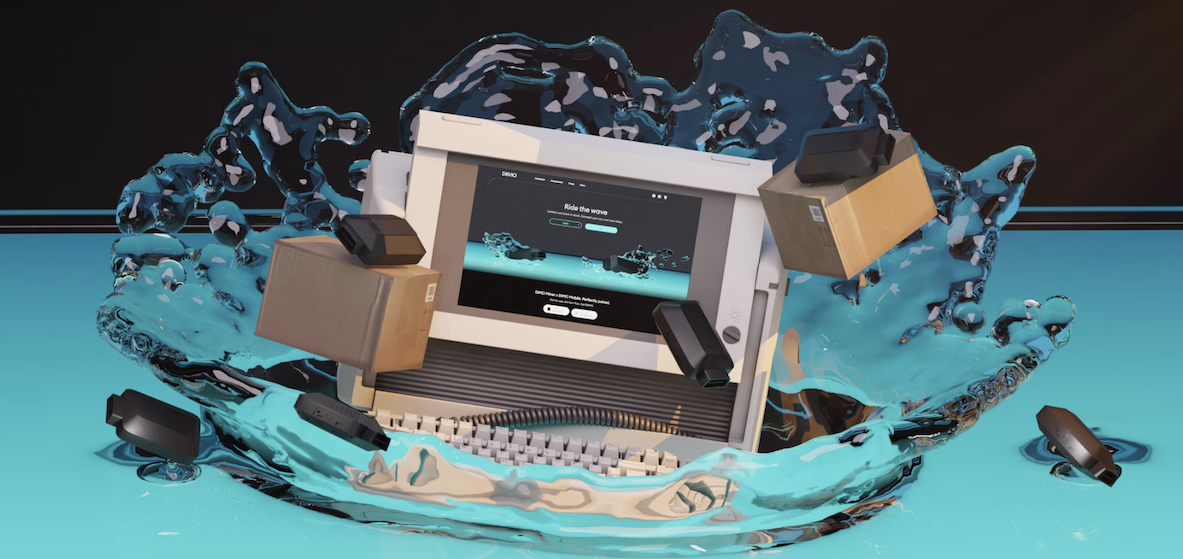 After a summer of navigating supply chains and building great features into the DIMO Mobile app, we're excited to share the re-opening plan for the DIMO Shop.

We're not yet selling more DIMO devices, but we are selling accessories like extension cables and antennas. Devices will go on sale late October. Full details.
Keep in touch
Follow us on Twitter: https://twitter.com/DIMO_Network
Join us on Discord: https://discord.gg/dimonetwork
Check out our Blog: https://blog.dimo.zone/
Written by: Alex Rawitz
Cofounder
Alex Rawitz has spent 10 years in and around startups in the crypto and IoT world, and is always looking to put these technologies to work making people's lives better. Prior to DIMO, Alex worked with exchanges, defi protocols, and fintechs at Chainalysis. Before that he worked in sales at Servato, an IoT company in the telecom space. He started his career at a startup accelerator, The Idea Village, in New Orleans.