DIMO Has $10mm. What's Next?
tl;dr —
Digital Infrastructure Inc, one of the companies building DIMO has raised $9mm from a group of over 50 individuals, funds, and core team members, with another $1mm coming via a presale in which...
Over 2,000 DIMO-Enabled Devices were ordered — blowing away our expectations and allowing us to invest more in building the platform. We delivered the first batch last week and will be opening a massive new wave of hardware options over the course of the next 2 years.
We're building a huge and engaged community around the project: over 6,000 people have joined the DIMO community on discord, incorporating more viewpoints and skillsets.
In December we launched app.dimo.zone to allow users to connect new-model vehicles without hardware. Over 20,000 people have added cars, and many of them are already collecting and storing verified data each day.
To create a long-term home for the project, Digital Infrastructure Inc. is transitioning control of the core IP, brand, and treasury into a nonprofit controlled by the users of the platform (also called a DAO, or simply DIMO).
web3 + IoT + Mobility = Digital Infrastructure for Moving Objects
Our founding team has spent decades working on some of the most advanced mobility and automotive systems.
We were frustrated with the status quo (more on that below), and saw a better way.
After participating in the growth of the Helium network in 2020 we realized that important technical and consumer adoption problems had been solved. Not only was the tech nearly ready for primetime, but hundreds of thousands of people were jumping in and standing up their own networks.
Three characteristics stood out:
Users were able to earn meaningful ownership stake in the network by contributing useful work and capital by ordering devices.
The innovation and transparency of open-source software had extended into the physical realm — companies were building products and services on the platform without asking anyone for permission.
30%+ Take-rates of web2 platforms like Uber & Lyft look like extortion compared to the razor-thin margins required to run a software protocol. When everyone is an owner, the business model changes.
Enter DIMO
We think cars are going to be The Biggest Developer Platform yet — and therefore the most leveraged and productive place to build the user-owned IoT network of the future. It's also highly aligned with what consumers want:
Vehicle Data is Only Getting More Important
Automakers (OEMs) are building their own "Walled Garden" platforms, where they're gatekeepers and the sole source of truth. This isn't a world we want to live in, so we're building a better alternative.
Now that cars are making safety-critical decisions on public roads, and an important battleground :
Who should have access to the data and controls of a vehicle?
How can you be sure that information is valid?
Under what circumstances should data should be shared?
The steps visible today on app.dimo.zone and in our hardware represent a small but significant step towards asserting user control over a mobility future that is still up for grabs.
Who is behind all this?
Some web3 projects have recently launched with fully anonymous core teams. This is a great feature of the internet: that nobody knows if you're a dog (or cat).
We've personally opted not to go that route for a couple of important reasons:
We're building technology that interacts with the real world, and there's an additional layer of trust required to get people to want to use DIMO
There are real-world reputation and skills that we're bringing to DIMO from other large companies and projects we've worked on in the past. You can't bring that along without using a real name.
We're proud to have our names associated with DIMO, but we also recognize the value of pseudo-anonymous contributors and want to remove barriers to participate in the project. In our mission to incorporate the broadest possible group of people, we're ok with however someone wants to present themselves to the community — whether they use their real name or a pseudonym.
How did we get here?
Until September 2021 we prototyped and built on nights & weekends with a group of software engineers, designers, and operators from the automotive, mobility, and IoT industries.
It didn't take long for us to realize that we needed to focus full-time on DIMO. Our napkin math said it would take $3mm to build the core platform and launch the $DIMO governance token in a fair, compliant way.
Along the way we've had help from dozens of experts in communications, robotics, public finance, contracts, and organizational design.
dTeams — The Path to Progressive Decentralization
Digital Infrastructure Inc. (the company that the core team works for) has laid out a plan with our team and investors to progressively decentralize the project over the coming years.
DIMO (the nonprofit foundation, also called a DAO) is designed on a model that has been demonstrated by successful public goods projects like ENS and Gitcoin.
There will be dozens of spinoff teams, projects, and companies that come out of the early participants in the ecosystem.
Today work is happening in hybrid teams made up of full-time employees from multiple companies, contractors, and community contributors. We've organized into teams and provided these teams with resources and a mandate to build specific areas of the project:
Hardware: Designing and manufacturing DIMO Miners which drivers will use to connect their vehicles
Apps: Building and Maintaining App.Dimo.Zone and the DIMO Move app, the first web and mobile clients for the network.
Ecosystem: Building integrations and seeding 3rd party apps. If you are a device OEM, or if you build a mobility app/service that could use some web3 superpowers, reach out! You can read more about apps we're supporting on DIMO here.
Core: The governance of the project as a whole, responsible for:
Launching the DIMO token, and overseeing the treasury. The initial $DIMO token design is available here, and will continue to evolve as we begin to issue rewards for Proof of Movement, for developer grants, and other community contributions.
Protecting the brand and core IP —filing trademarks and provisional patents for core IP so we can ensure DIMO stays open and protected from spam (more on this later).
Media: Everything from minting NFTs of your car and road trips, to data-driven car reviews, and scavenger hunt games that leverage Proof Of Movement. We're funding this team to push the boundaries of what is possible with verified mobility data, and aim to broaden the reach and appeal of the DIMO project in the process.
Capital D: With a larger than expected raise, we've pulled some future plans into the present and set aside capital to fund applications and public goods that will enrich the experience DIMO for users.
Our existing capital partners (below) and a number of other funds are excited to fund the next layer of apps, hardware, and services on the platform, and we're excited to share the work of some of the early teams building on DIMO later this year.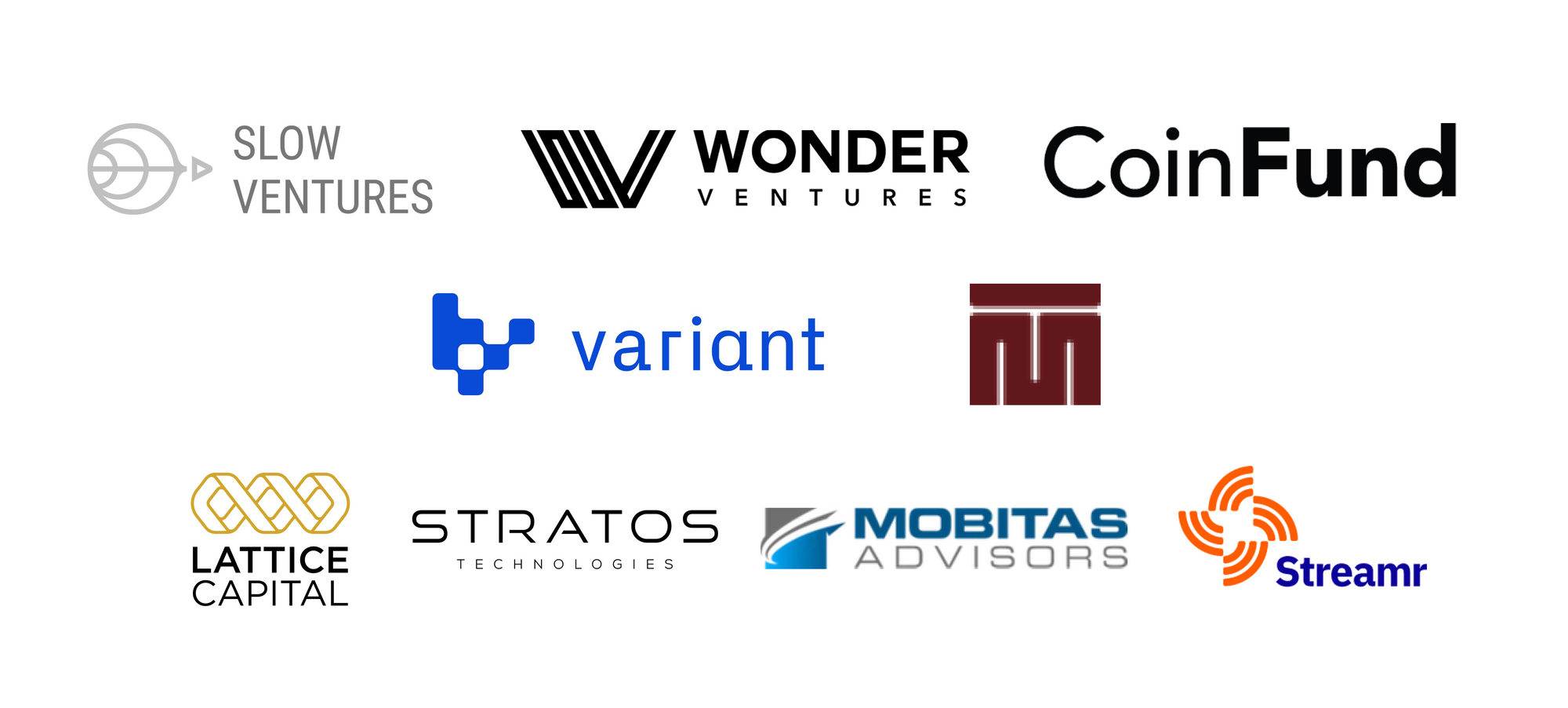 Ride with us
If you're interested in DIMO you should add your car to DIMO today!
We'll have a slow roll of adding users before we open the floodgates, so if you want to be a hands on tester, dive in now.
Join Discord and start building with us.
Connect your car or fleet to DIMO and start contributing to the network today.
We're adding core contributors — check out our jobs page.
You can follow along in our discord, and using tools like Sobol where you can view an interactive version of the organization map below.
Learn more
If you do want to learn more, come check out our deep-dive.
Written by: Andy Chatham
Andy Chatham has spent 10 years in the mobility space operating some of the largest autonomous and electric vehicle fleets, and building software used by millions of passengers. Before DIMO, he worked for Transdev managing a team of hundreds working on Waymo—Google's self-driving car division. He's also worked across many other domains in the mobility world, helping transit and real estate partners leverage new technologies and deploy mobility-as-a-service solutions.